Bed Bug Treatment Services
Among the different species of pests in Alaska, bed bugs are considered one of the hardest to exterminate. Although they're called bed bugs, they are also found in small cracks, carpets, and other furniture. They thrive in small, tight spaces, which is how they remain undetected in Alaska homes for a long time. Luckily, our bed bug exterminators in Alaska have the tools needed to make sure these pests are completely eliminated from your home. 
When you choose our bed bug control services, you'll get the following:
A free inspection

Service from friendly, local exterminators

EPA-approved treatment methods

A 30-day warranty

And more!
Bed Bud Treatment Methods That Work
At American Pest Management, we understand that bed bug infestations can result in a lot of problems for homeowners in Alaska. So, we make sure to do our best to help our clients get rid of these creatures and the problems they've caused. Our licensed bed bug exterminators and inspection dogs will assess your property and identify the problem. From there, we'll plan the best course of action to resolve your bug issues.
Our team takes pride in practicing EPA-approved methods, which means that we only use environmentally safe and responsible products. Aside from that, we also use effective techniques like heat treatment to make sure that these parasites won't return any time soon.
How Heat Treatments Work
Bed bug heat treatments are an effective way to eliminate these pesky critters from your home. Instead of using chemicals, heat is used to raise your space's temperature to a level lethal to bed bugs. This method works because bed bugs cannot survive extreme heat. The heat penetrates every nook and cranny of the area, eradicating all bed bugs and their eggs. It's a highly effective and environmentally friendly solution. 
Bed Bug Detection
Are you unsure if you have bed bugs? These pests can be difficult to spot, but there's no denying you have a bed bug problem once they start to bite. Look out for the following signs of bed bug activity, and give us a call immediately if you start to notice them:
Red, itchy bites on your body

Small, brownish-red stains on your mattress or bedding

Tiny, dark spots on your sheets or pillows

Musty odor in your bedroom

Unexplained allergic reactions or respiratory problems
Image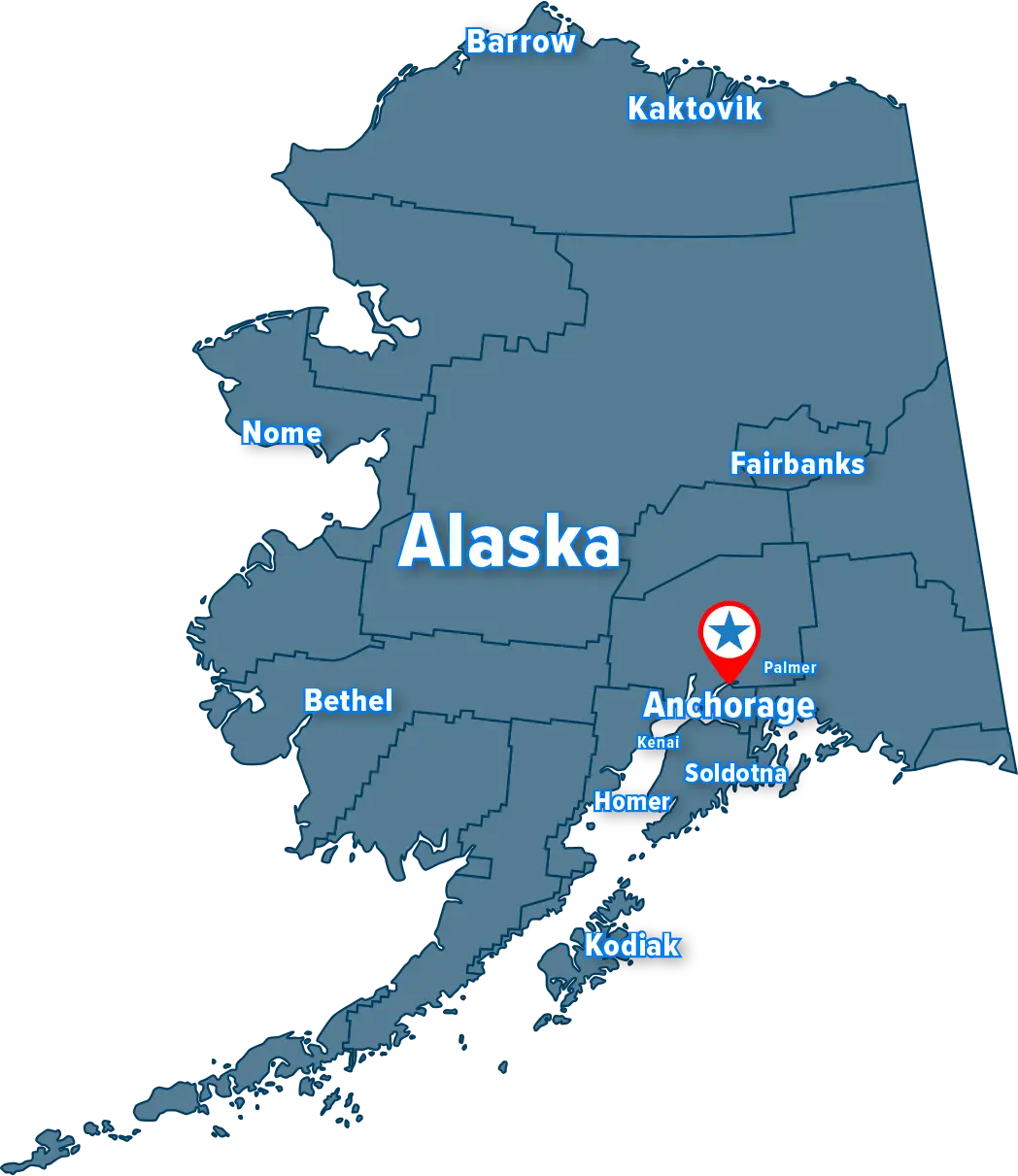 Our Bed Bug Treatment Service Area
As Alaska locals ourselves, we're proud to offer bed bug control to communities all over the state. Keep your home and family protected today, and see if we offer services in your city: